Broad Vision. Make It Simple But significant.
Our Goal Then and Now Is to Provide Quality on Time Projects
In 2012, we stumbled upon the glass industry not as a choice but are now determined to emerge as preferred partners for our clients with our expertise and innovative products. Since our entry the industry has seen massive changes and we have always tried to stay ahead of the industry changes. Started off as just another glass retailers, we quickly realised our strengthsand diverted our focus towards system based products involving glass. S-GRIP modular railing systems was our first attempt at that. With markets evolving and consumers more aware than ever before our no-welded system on site quickly started getting acceptance. Within a couple years we have become trusted partners for a lot of builders, architects and interior designers.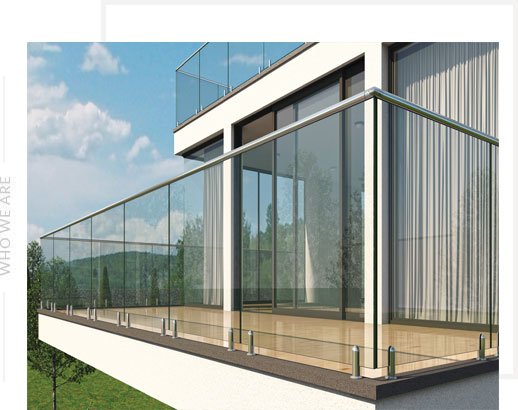 KUBIK DEMOUNTABLE PARTITIONS
ACOUSTIC AND SLEEK
100% DEMOUNTABLE
FULLY ANNODISED
READY STOCKS OF OVER 1 LAKH SFT OF EACH DESIGN
10+ SYSTEMS TO CHOOSE FROM
T6 6463 GRADE OF ALUMINUM ALLOY
S-GRIP RAILINGS
JOINTS WITHOUT WELDS
MODULAR ALUMINUM AND SS RAILINGS
NON-WELDED SYSTEM
PVDF FINISH ENSURING 20 YEARS OF WARRANTY
40+ DESIGNS TO CHOOSE FROM
T6 6063 GRADE OF ALUMINUM ALLOY
MINIMAL DOORS AND WINDOWS
SLIM AND FIT
100% SLIM PROFILES
MULTIPLE FINISH OPTIONS
GERMAN HARDWARE
SITE LINE OF 16MM OR LESS
T6 6463 GRADE OF ALUMINUM ALLOY
Varma
I visited the experience center.Sales people were quite helpful in suggesting the apt type of railings according to my requirement.
Krishna
Suitable place where we can find Railings,Kubik and Minimal windows at one place.Sales people provided me required internal sliding folding doors which gave elegant look to my house.Very happy
Nikhil
Very impressive designs,good ambiance,different types of railings are available.